BOARD CERTIFICATION EXAM
AMERICAN ACADEMY OF MICROPIGMENTATION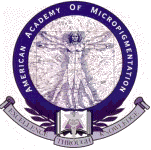 MICHE PERMANENT COSMETICS TRAINING CENTER
IS NOW GIVING THE
AMERICAN ACADEMY OF MICROPIGMENTATION
BOARD CERTIFICATION EXAM,
WHETHER YOU WILL BE WORKING IN NEW JERSEY
OR ANY OTHER STATE IN THE USA.
PLEASE CHECK THE FOLLOWING REQUIREMENTS FOR:
NEW JERSEY TECHNICIANS:
If you plan to work in the State of New Jersey, you must have fulfilled the following requirements to take the AAM BOARD CERTIFICATION EXAM:
1. You must have taken and passed an approved 60 hr. TRAINING PROGRAM
2. You must have performed and completed 2 EYEBROW, 2 EYE, and 2 LIP procedures during your TRAINING PROGRAM, and an additional 3 EYEBROW, 3 EYE, AND 3 LIP procedures during your APPRENTICE PROGRAM
After you have fulfilled these 2 requirements, you must provide to the AAM, the following:
1. COPY OF YOUR TRAINING CERTIFICATE
2. LETTER FROM YOUR TRAINER STATING YOU HAVE COMPLETED YOUR APPRENTICE PROGRAM
3. COPY OF YOUR CURRENT MALPRACTICE INSURANCE
4. PROOF OF MEMBERSHIP IN A PROFESSIONAL ORGANIZATION (EXAMPLE-AAM)
5. PHOTO I.D.
6. PURCHASE OF BOARD CERTIFICATION EXAM (CURRENTLY $ 250.00)
A REVIEW BOOK IS ALSO AVAILABLE FOR $ 60.00
OR
TECHNICIANS NOT IN AN AAM REGULATED STATE:
If you plan to, or are currently working in a non-regulated State, and wish to take the AAM BOARD CERTIFICATION EXAM, you must provide to the AAM, the following:
1. Proof that you have one (1) year of clinical practice experience
2. Proof of Business License or equivalent
3. Proof of Training: Must be a certificate from an approved 60 hour course
4. Applicants must hold Associate Membership status in the AAM which reflects proof of their training and business license
After the candidate has passed the board exam he is conferred the title of Diplomate in the AAM. Then, the practitioner may wish to join the AAM as a full active member or FELLOW . The minimum standards for board eligibility are listed below. If there are any questions please call the AAM office at 800-441-2515
PLEASE FEEL FREE TO CALL US. WE WILL BE GLAD TO ANSWER ALL YOUR QUESTIONS CONCERNING THE BOARD EXAM
914-310-8640